Support - Vehicle.
Cost: 1.
Power Action - Spot Ghost to attach this support to it as a mod upgrade (it is no longer a support).
Action - This upgrade becomes a support (Do not ready it. Return this die to its card).
Darren Tan
Covert Missions #84.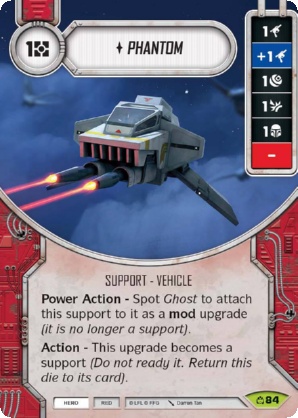 No review yet for this card.