Hero
.
Command
.
Legendary
.
Support - Location.
Cost: 6.
After you play this support, search your deck for up to 2 vehicles with a combined cost of 4 or less and play them for free. Shuffle your deck.
The rebel base on Yavin 4 was cleverly hidden beneath an old Massassi temple.
Matt Bradbury
Covert Missions #85.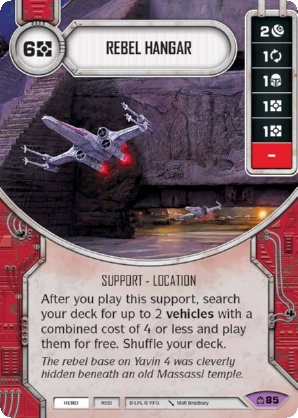 No review yet for this card.