Character - Leader.
Points: 9/12. Health: 10.
- Give this character 1 shield and turn a weapon die to any side. Then, if it was your weapon die, you may resolve it. If it was an opponent's weapon die, deal 1 damage to a character.
ARH
Seeking Answers #76.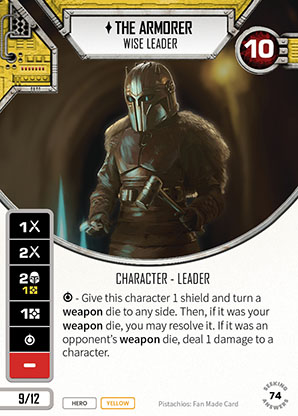 No review yet for this card.