Character - Spectre.
Points: 14/18. Health: 14.
Power Action - Resolve up to 2 of your dice showing a disrupt as if they were showing indirect damage.
- Deal 1 damage to each of an opponent's characters. Reroll this die instead of removing it.
ARH
Seeking Answers #75.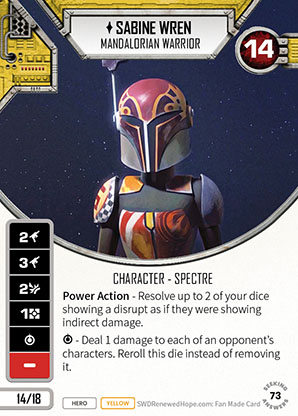 No review yet for this card.