Character - Leader.
Points: 12/15. Health: 12.
Power Action - Remove 3 resources from this card to play a set-aside Diplomatic Immunity (AWK 50) for free.
- Discard the top 2 cards of a deck. Place 1 resource on this card.
ARH
Unlikely Heroes #73.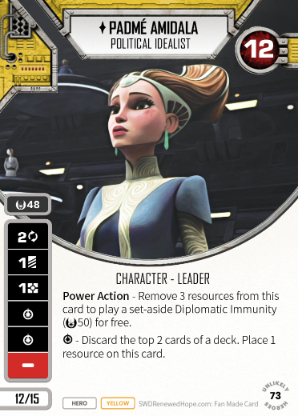 No review yet for this card.