Character - Trooper - Leader.
Points: 13/16. Health: 13.
Power Action - Choose an opponent's die showing damage and force them to resolve it. Then you may resolve one of your dice showing damage, increasing its value by 1.
- Deal 3 unblockable indirect damage to an opponent.
ARH
Unlikely Heroes #72.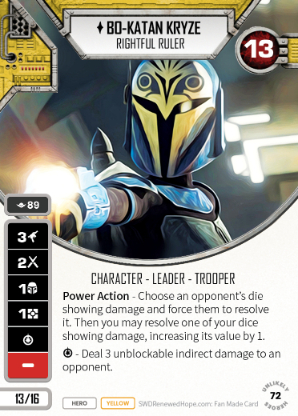 No review yet for this card.