Villain
.
Command
.
Starter
.
Upgrade - Ability.
Cost: 3.
While this upgrade is on a leader, it gains Redeploy.
After you resolve this die, look at an opponent's hand and discard the card from it with the lowest cost (you choose in the case of a tie).
ARH
Unlikely Heroes #29.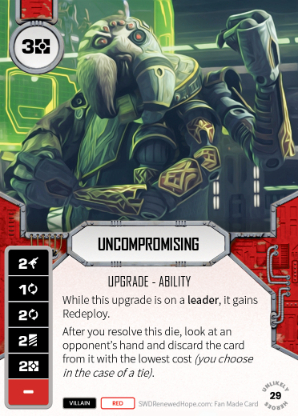 No review yet for this card.