Villain
.
Command
.
Starter
.
Support - Droid.
Cost: 3.
Power Action - Resolve one of your dice showing a cost. Then turn one of your dice to a side showing a different symbol than that die.
"I assure you he will succeed where you have failed." - Count Dooku
ARH
Unlikely Heroes #28.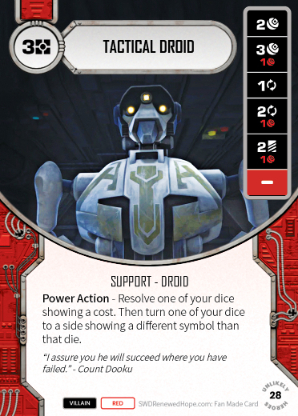 No review yet for this card.