Character - Pilot - Leader.
Points: 11/15. Health: 11.
This card was errata'd
- Give a character 1 shield. You may turn another die to any side.
"The Resistance will not be intimidated by you."
Carmen Sinek
Echoes of Destiny 1 #16.
Reprinted in: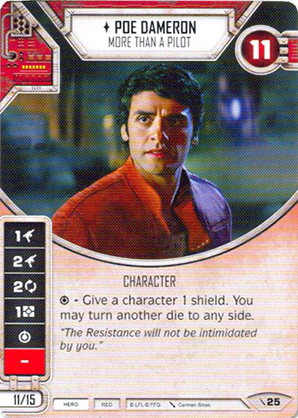 No review yet for this card.