Character - Jedi.
Points: 12/15. Health: 12.
You may resolve the shield () sides of this die as if they were melee damage ().
Power Action - Move a Blue ability from this character to another Blue character.
Darren Tan
Echoes of Destiny 1 #15.
Reprinted in: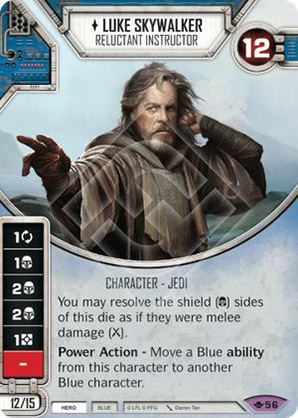 No review yet for this card.