Character - Jedi.
Points: 15/19. Health: 14.
This character has +1 shield limit and +1 upgrade limit.
Power Action - Remove 1 shield from one of your characters with 3 or more shields to gain 1 resource.
"There is always hope, my friend..."
ARH
Redemption #44.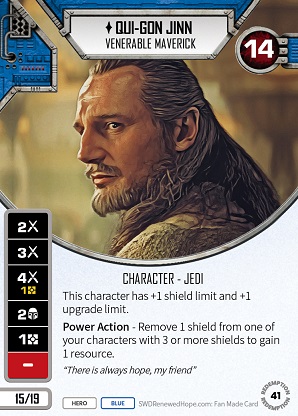 No review yet for this card.