Character - Jedi.
Points: 10/14. Health: 11.
Each apprentice character you control has +1 health.
- Choose and do two of the following:
Discard a random card from an opponent's hand.
Give a character 1 shield.
Roll an apprentice die on one of your other cards into your pool.
ARH
Redemption #43.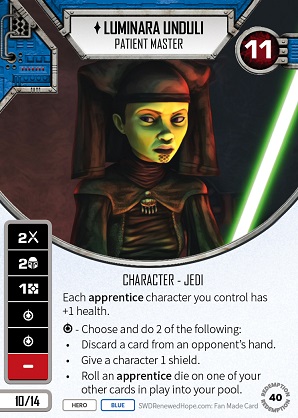 No review yet for this card.