Character - Pilot - Engineer.
Points: 8/11. Health: 8.
Piloting.
After you activate this character, choose a number. Reveal the top card of your deck. If the revealed card's cost is the same as the number chosen, turn up to two of your dice to any side. Otherwise, force an opponent to remove one of your dice.
ARH
Faltering Allegiances #50.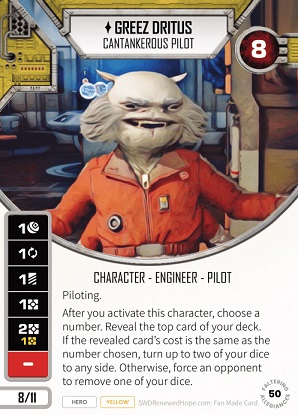 No review yet for this card.