Character - Engineer.
Points: 10/12. Health: 9.
This character cannot be dealt melee or ranged damage from vehicle dice.
Power Action - Discard a card from your hand to either turn a droid die to any side, or play a droid from any discard pile decreasing its cost by 1.
ARH
Faltering Allegiances #49.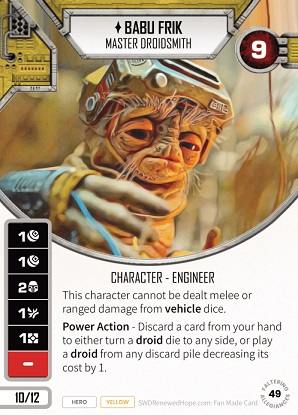 No review yet for this card.