Character - Leader - Jedi.
Points: 12/15. Health: 10.
Parallel die Anakin Skywalker (53).
After you activate this character, deal 1 damage to him and 2 damage to another character. Then, if that character was just defeated, flip this character.
Ryan Valle
Transformations #1.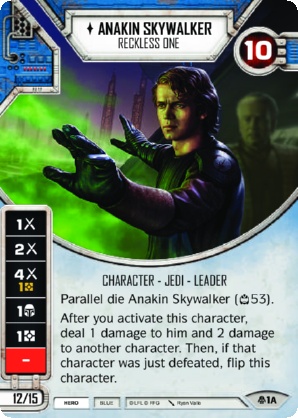 No review yet for this card.