Character - Leader - Jedi.
Points: 15/19. Health: 13.
After you activate this character, you may discard a card from your hand to move 1 shield from a character to another character. Then draw a card if you moved that shield to an apprentice.
"There's no time for caution."
Ryan Valle
Covert Missions #53.
Used as parallel die by: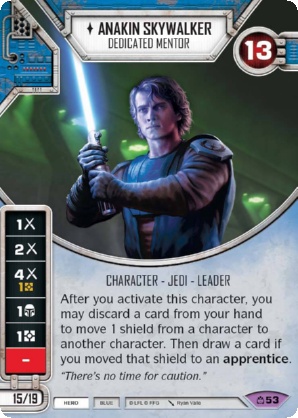 No review yet for this card.