Character - Spectre - Pilot.
Points: 10/13. Health: 10.
Piloting.
- Deal 2 indirect damage to an opponent, or 3 indirect damage instead if you have a Blue die, a Red die, and another Yellow die in your pool.
Andreia Ugrai
Covert Missions #89.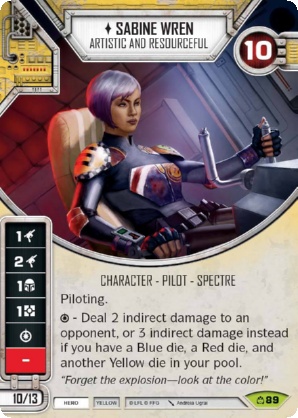 No review yet for this card.