Character - Scoundrel.
Points: 10/13. Health: 10.
After you activate this character, you may resolve one of your scoundrel dice as if it were showing a resource.
Smuggling is the easy part. The trick is defending your haul.
Martin de Diego Sadaba
Covert Missions #88.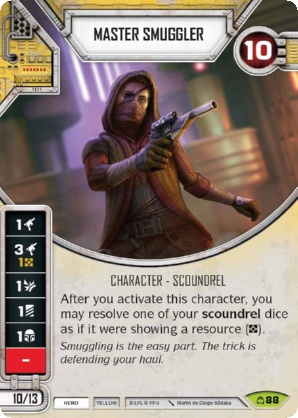 No review yet for this card.