Villain
.
Command
.
Legendary
.
Support - Artillery.
Cost: 4.
- Deal 2 damage to each of your opponents' characters. Then deal 1 additional damage to each of those characters that are a trooper.
"You named your weapon after my sister?" Bo-Katan Kryze
Martin de Diego Sadaba
Covert Missions #32.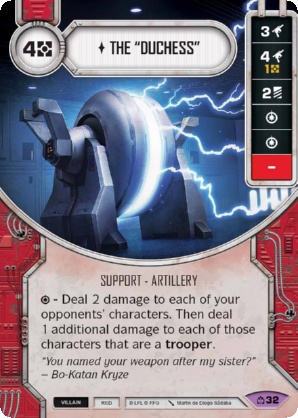 No review yet for this card.