Support - Vehicle.
Cost: 3.
Action - If Elrik Vonreg is piloting this support, remove this die to discard an opponent's vehicle from play that costs equal to or less than the value showing on this die.
"We can't even touch him!" Mia Gabon
Mariusz Gandzel
Covert Missions #31.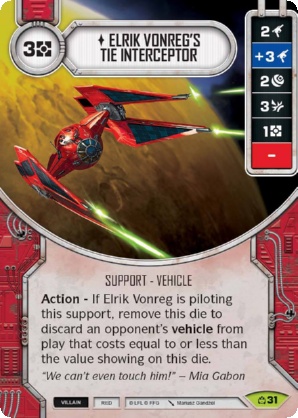 No review yet for this card.