Neutral
.
Command
.
Starter
.
Support - Vehicle.
Cost: 2.
This card was errata'd
After you activate this support, choose a unique character and a character subtype. That character gains the chosen subtype until the end of the action phase.
"We have stolen a small Imperial shuttle. " General Crix Madine
ARH
Display of Power #96.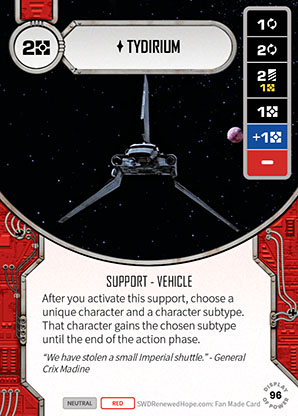 No review yet for this card.