Neutral
.
General
.
Starter
.
Spot a character that is 18 or more points to roll one of its character dice into your pool.
Before this card is revealed or discarded from your hand by an opponent's effect, you may play this card for free.
ARH
Seeking Answers #105.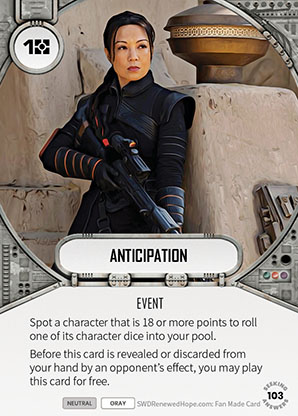 No review yet for this card.