Character - Leader.
Points: 12/14. Health: 12.
Charm.
Power Action - Remove 2 charm tokens from a character to reveal the top card from that character's controller's deck. You may play that card for free, if able. Otherwise discard it to discard cards from that player's deck equal to that card's cost.
ARH
Seeking Answers #62.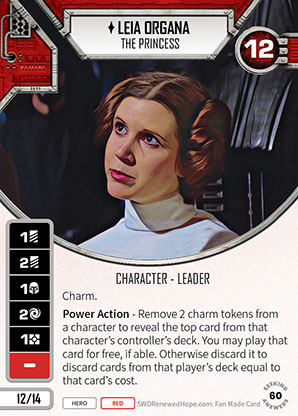 No review yet for this card.