Character - Apprentice.
Points: 12/15. Health: 11.
This card was errata'd
After you activate this character, if she has 1 or more shields, you may deal 1 damage to a character.
"The Force, it's calling you." Maz Kanata
Jake Murray
Echoes of Destiny #17.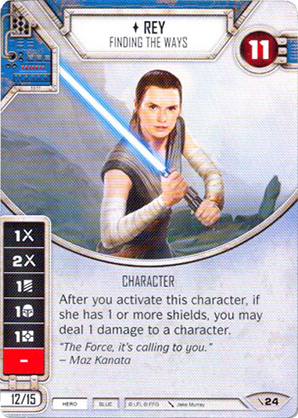 No review yet for this card.