Villain
.
Command
.
Legendary
.
Character - Leader.
Points: 14/17. Health: 12.
This card was errata'd
After you activate this character, you may choose a number. Then look at an opponent's hand and discard a card from it that costs the chosen number.
"I study the art of war."
Darren Tan
Echoes of Destiny #8.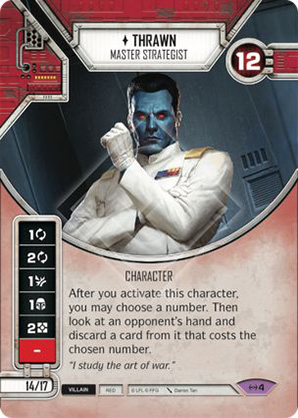 No review yet for this card.