Upgrade - Ability.
Cost: 2.
Blue character only.
- Give a character 1 shield. Deal damage equal to half the number of shields on that character, rounded up, to a character. You may discard this upgrade to play a card titled Ataru Mastery from your hand or discard pile on attached character for free.
ARH
Unlikely Heroes #94.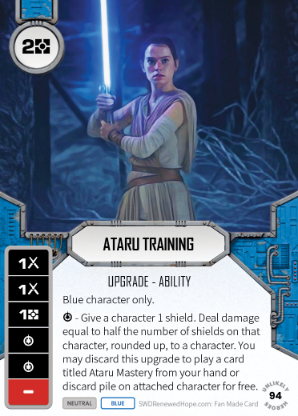 No review yet for this card.