Upgrade - Weapon.
Cost: 2.
After you play this upgrade, you may give a character 1 shield.
- Exhaust this upgrade to resolve one of your dice showing a shield without removing it from your pool. Reroll this die instead of removing it.
cosmicnewt
Unlikely Heroes #58.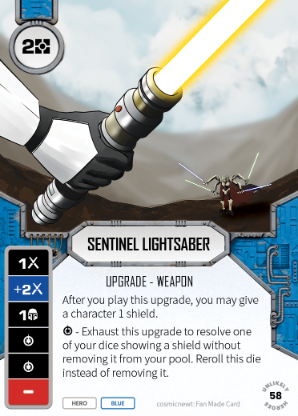 No review yet for this card.