Character - Sith.
Points: 14/16. Health: 12.
After you remove, turn, or resolve one or more of an opponent's character dice, deal 1 damage to each opponent's character whose dice you just manipulated.
"The Sith control everything, You just don't know it."
ARH
Unlikely Heroes #2.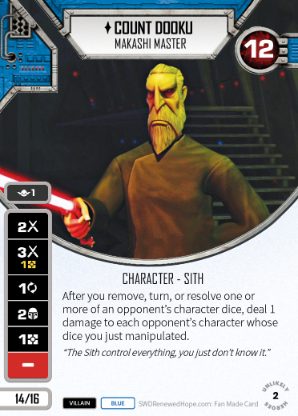 No review yet for this card.