Support - Vehicle.
Cost: 3.
Power Action - Reroll one of your Yellow dice. Then you may remove an opponent's die showing a value equal to the value showing on the die you just rerolled.
Mark Molnar
Echoes of Destiny 1 #62.
Reprinted in: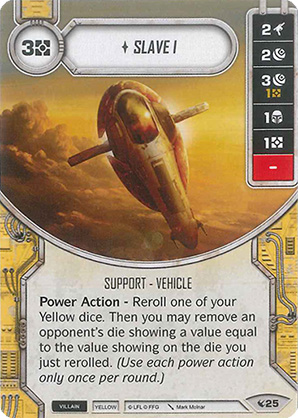 No review yet for this card.