Villain
.
Rogue
.
Legendary
.
Support - Vehicle.
Cost: 2.
After you activate this support, you may remove one of your Yellow character dice to gain 1 resource.
Bossk's ship was a YV-666 light freighter modified to serve the bounty hunter's needs.
Matt Bradbury
Echoes of Destiny 1 #60.
Reprinted in: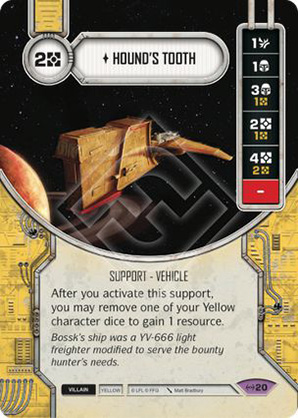 No review yet for this card.