Villain
.
Force
.
Legendary
.
Character - Inquisitor.
Points: 11/14. Health: 10.
This card was errata'd
After you activate this character, you may roll an ID9 Seeker Droid (13) die into your pool (its X value is equal to the number of ID9 Seeker Droid dice in your pool). Set aside that die after it is resolved or removed.
Nasrul Hakim
Echoes of Destiny 1 #7.
Reprinted in: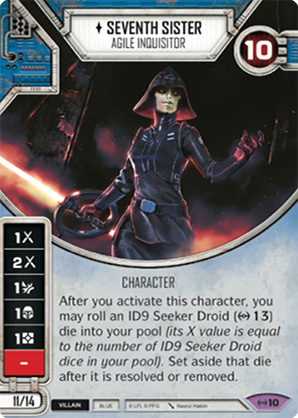 No review yet for this card.