Character - Apprentice.
Points: 14/17. Health: 12.
This card was errata'd
After you activate this character, you may choose a color (Blue, Red, Yellow or Gray). Then reveal a random card in an opponent's hand. If that card matches the chosen color, deal 2 damage to a character.
Mike Nash
Echoes of Destiny 1 #5.
Reprinted in: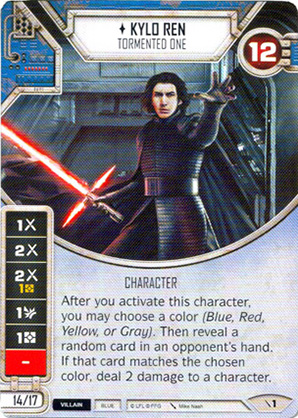 No review yet for this card.