Neutral
.
Command
.
Starter
.
Action - Exhaust this support. Then remove one of your dice to place 1 resource on this support.
Before you resolve a die, you may discard this support to increase its value by the number of resources on this support.
ARH
High Stakes #93.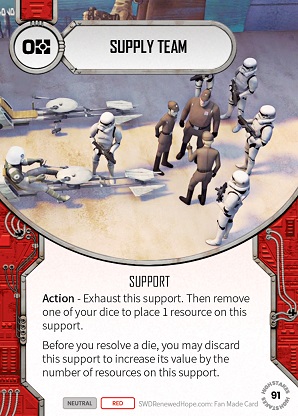 No review yet for this card.