Character - Bounty Hunter.
Points: 14/18/22. Health: 14.
This card was errata'd
Power Action - Play an upgrade on this character, giving it Ambush.
After you activate this character, you may remove one of its character dice showing damage to gain resources equal to half that die's value, rounded up.
Pistachios
High Stakes #65.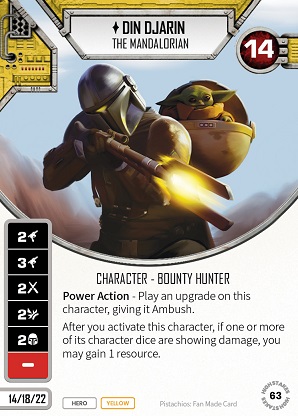 No review yet for this card.