Support - Vehicle.
Cost: 2.
After this support becomes piloted by Wedge Antilles, you may give him 1 shield.
After this die rolls a blank, you may place 1 damage on an opponent's support or upgrade.
Power Action - Remove this die to discard a support or upgrade with damage on it equal to or more than its cost.
ARH
High Stakes #63.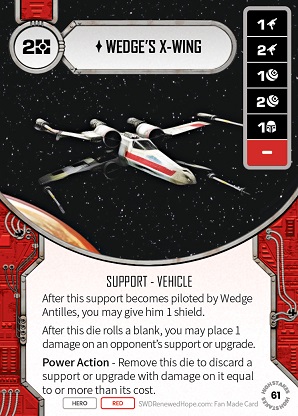 No review yet for this card.