Character.
Points: 9/12. Health: 10.
Power Action - Reroll this die and an opponent's character die. Then deal 2 damage to the character whose die just rolled the lowest value (you choose in the case of a tie). If this character was dealt damage from this ability, remove this die to gain 1 resource.
ARH
High Stakes #27.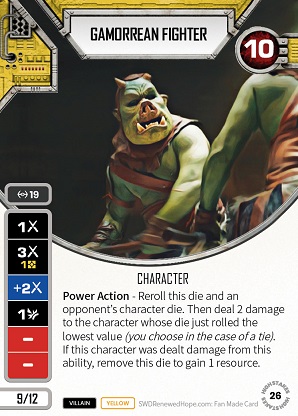 No review yet for this card.