Villain
.
Command
.
Starter
.
Upgrade - Title.
Cost: 2.
Unique Red character only.
After you play this upgrade, you may deal 1 damage to one of your characters to resolve one of its character or upgrade dice, increasing its value by 1.
ARH
High Stakes #25.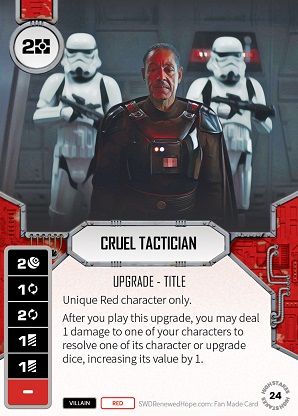 No review yet for this card.