Villain
.
Command
.
Starter
.
Character.
Points: 9/12. Health: 9.
After you activate this character, place a resource on this character.
Power Action - Exhaust this character and remove 4 resources from it to return one of your defeated characters to the game ready and place 5 damage on it.
ARH
High Stakes #14.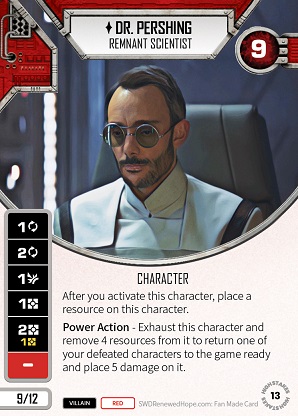 No review yet for this card.