Character - Sith.
Points: 12/14. Health: 11.
After this character is defeated, return him to play flipped, ready and attach it to one of your characters.
Power Action - Play a Blue ability from your hand, reducing its cost by 1 if an opponent has one or more dice showing a blank.
CosmicNewt
High Stakes #2.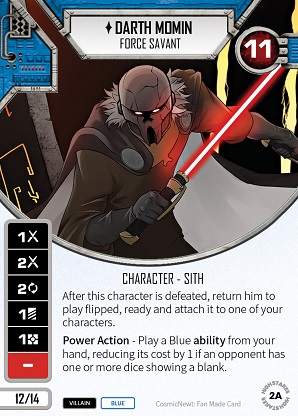 No review yet for this card.