Character - Scoundrel - Leader.
Points: 9/11. Health: 9.
Power Action - Look at the top 4 cards of your deck and play a downgrade from among them. Place the remaining cards on the bottom of your deck in any order. Then deal 1 damage to an opponent's character with a downgrade on it.
ARH
Redemption #32.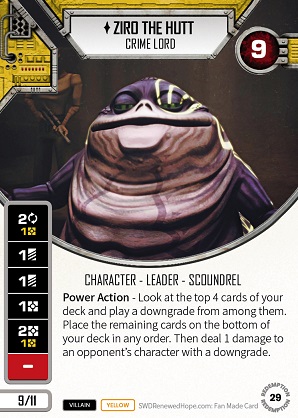 No review yet for this card.