Villain
.
Command
.
Starter
.
Support - Vehicle.
Cost: 8.
This card's cost cannot be decreased.
After you activate this support, you may roll a set-aside copy of this die into your pool. Set that die aside after it is resolved or removed.
ARH
Redemption #26.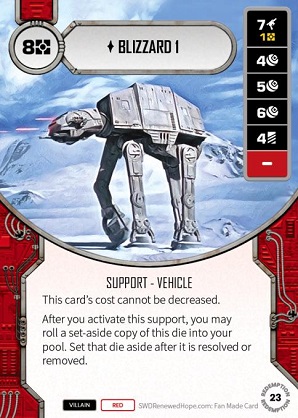 No review yet for this card.