Upgrade - Form - Ability.
Cost: 3.
Blue character only.
Limit 1 form per character.
After you play this upgrade, you may spend 2 resources to discard a weapon from play.
- Turn a die showing damage to a side not showing damage. Then turn a die to a side showing melee damage.
ARH
Faltering Allegiances #69.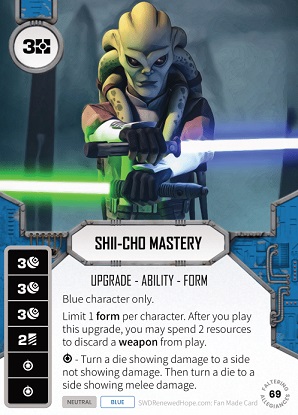 No review yet for this card.