Character - Witch.
Points: 11/14. Health: 9.
You may include Blue villain curses in your deck.
After setup, add a set-aside Nightsister Zombie (4) to your team.
Power Action - Exhaust an opponent's character with a curse attached to it. Then roll that character's character and upgrade dice into their pool.
James Daly
Faltering Allegiances #63.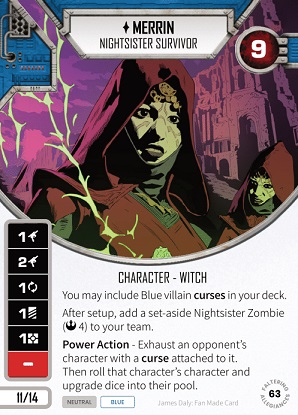 No review yet for this card.