Upgrade - Weapon.
Cost: 2.
This die cannot modify other dice.
Power Action - Resolve this die against yourself, as if it were not showing a modifier. Then deal indirect damage to an opponent equal to the number of damaged characters you can spot plus 1.
ARH
Faltering Allegiances #60.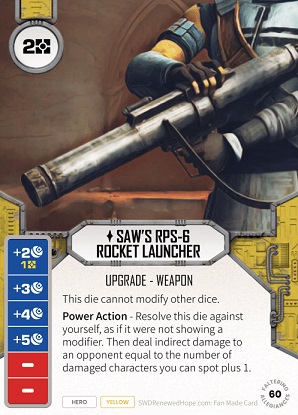 No review yet for this card.