Character - Spy.
Points: 10/12. Health: 10.
Detect.
You can include up to 4 different intel cards in your deck, ignoring affiliation and color.
Power Action - Play a Yellow card from your hand. Then you may spot a leader to ready a non-character card.
ARH
Faltering Allegiances #40.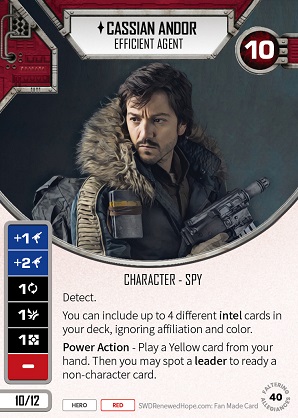 No review yet for this card.