Upgrade - Weapon.
Cost: 3.
Power Action - If this upgrade is on Cal Kestis, turn this die to any side. If this die is showing a non-damage side, you may roll a set-aside copy of this die into your pool. Set that die aside after it is resolved or removed.
ARH
Faltering Allegiances #37.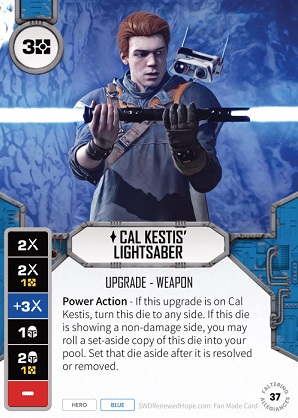 No review yet for this card.