Villain
.
General
.
Starter
.
Spot two characters that share a color and deal 1 unblockable damage to each of them to choose up to 2 of your dice. Then turn each of those dice to sides showing a different symbol than each other. You must pass on your next turn this round.
ARH
Faltering Allegiances #30.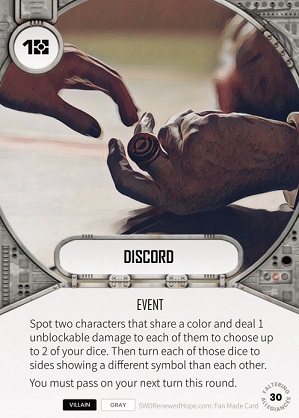 No review yet for this card.