Downgrade - Intel.
Cost: 3.
When you resolve this die showing a resource, place those resources on this downgrade instead of gaining them.
Action - Remove a number of resources equal to the point value of attached character from this downgrade and discard it to take control of attached character.
ARH
Faltering Allegiances #25.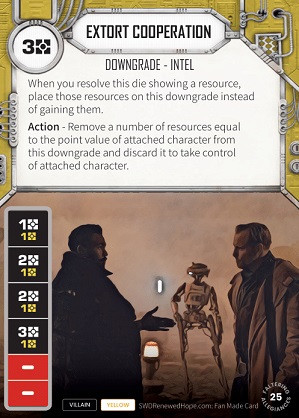 No review yet for this card.