Character - Spy.
Points: 12/14. Health: 10.
Detect.
After an opponent plays a detected card, you may deal 1 damage to a character.
Power Action - Remove this die showing a resource to place or remove up to 2 resources on a non-character card.
ARH
Faltering Allegiances #22.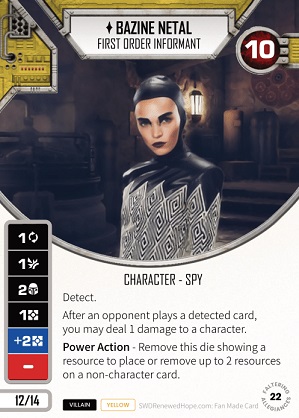 No review yet for this card.