Upgrade - Weapon.
Cost: 3.
While this upgrade is on Taron Malicos, your copies of it are non-unique.
After you play this upgrade, remove all shields from a character. If 3 or more shields are removed this way, deal 1 damage to that character.
ARH
Faltering Allegiances #13.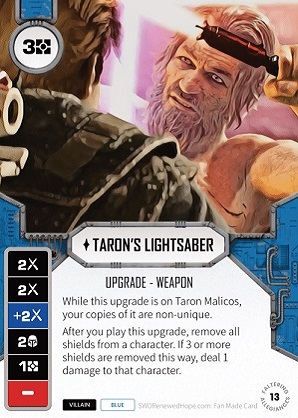 No review yet for this card.